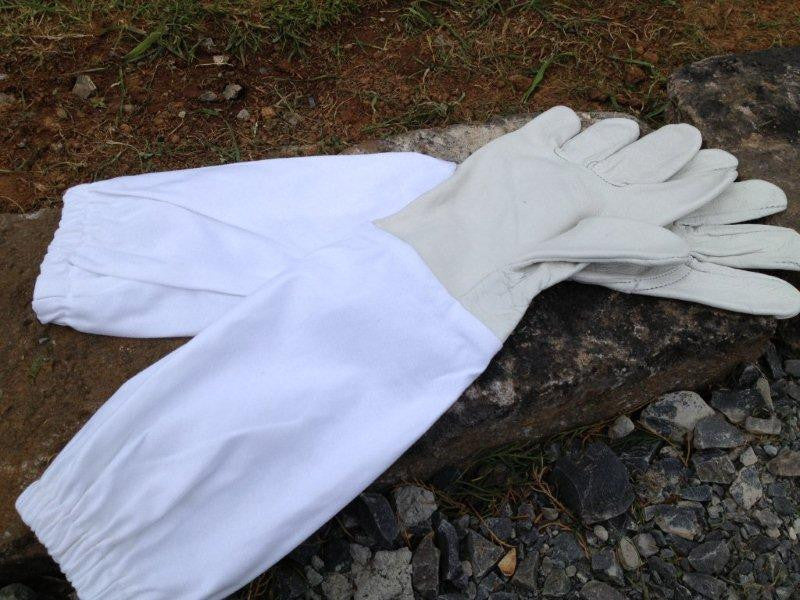 Adult Leather Bee Gloves
Beekeeping gloves give you confidence during beehive inspections. These beekeeping gloves are made from cow hide and cotton gauntlets and elastic cuffs to keep the bees away from your skin.
These bee gloves offer covering from your fingertips to your elbows. The gauntlets go over your bee suit sleeves offering double thickness of fabric.
Gloves can be washed in a gentle cycle in your washing machine and dry on the line out of the sun. Re-shape gloves before they dry to keep the shape.

---
Share this Product
---
More from this collection