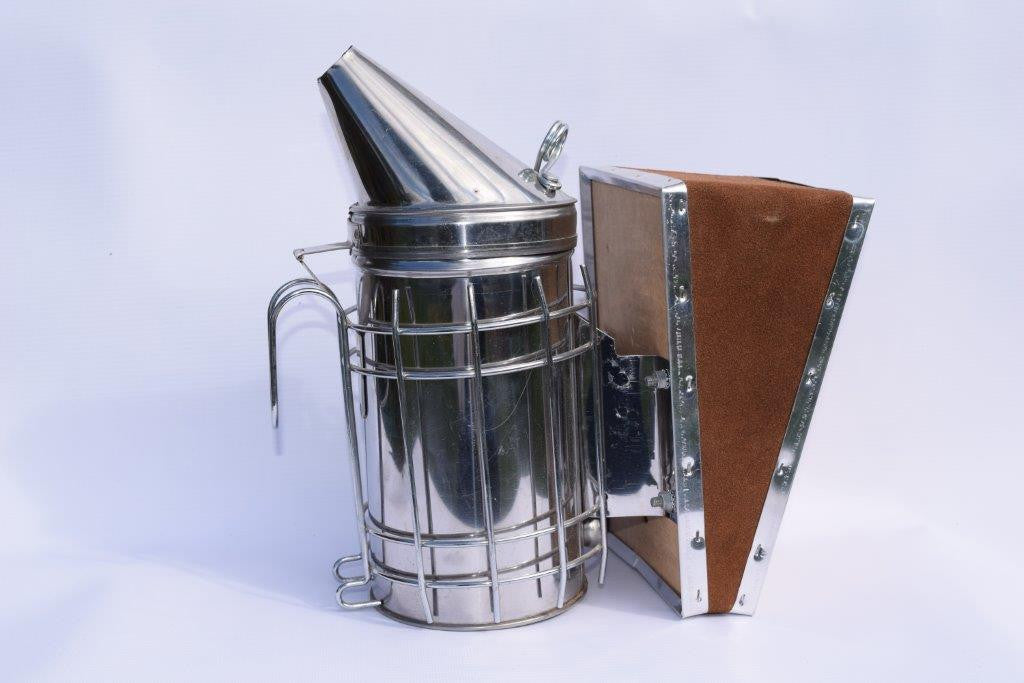 American Style Smoker with Hook - Medium
Bee smokers are an essential part of any home beekeeping kit. Used to keep bees calm during hive inspections and other beekeeping tasks, the smoke interferes with the bees' alarm pheromones. The smoker consists of three main parts: the barrel, which holds the smouldering fuel; bellows for delivering oxygen to the fuel and pumping the smoke out; a heat shield to protect the beekeeper from burns. 
This American style bee smoker is made with a stainless steel heat guard and leather bellow insert. On the front is a convenient hook for hanging the smoker on the edge of the hive during bee tending activities.
The bellows contain two holes for safe fire handling and conform to CFA and AHBIC requirements.
Please note: leather bellow colour may vary. 

---
Share this Product
---
More from this collection