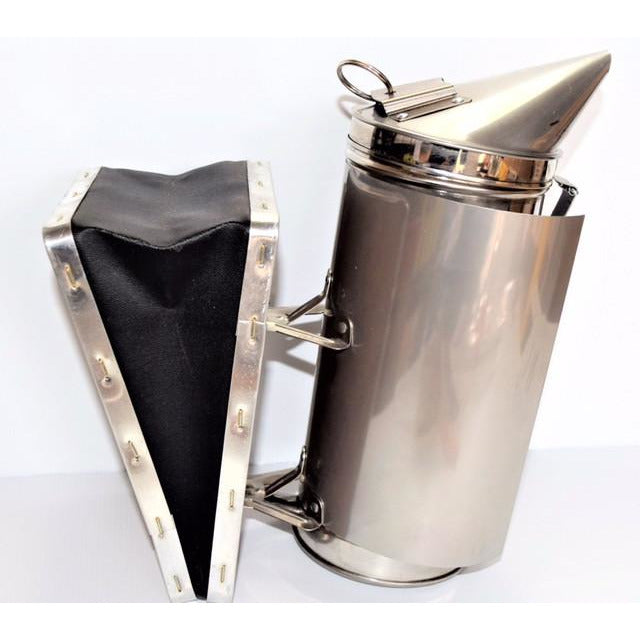 Smoker - Beeco Jumbo Australian Made
This Australian Made Beeco smoker  is used when inspecting your hives to calm the bees.  Jumbo size
In my opinion - its the Best on the Market.  Aussie made by Aussie Apiarists. 
It is make in stainless steel with a heat guard.
It also have 2 holes in the bellow so it meets code.  If a smoker only has One Hole, it is not to code and can cause backdraft - a danger hazard!
Smokers may be posted unassembled. Assembly is very easy.
Nuts are supplied. Need pliers.
Simply remove the nuts. Place the bellow with the wider end at the top as shown so the screws go through the holes. Place the nuts back over the screws and tighten. Needle nose pliers are helpful, though not necessary. Double check the bellow has been pushed all the way down and the nuts tightened.
---
Share this Product
---
More from this collection