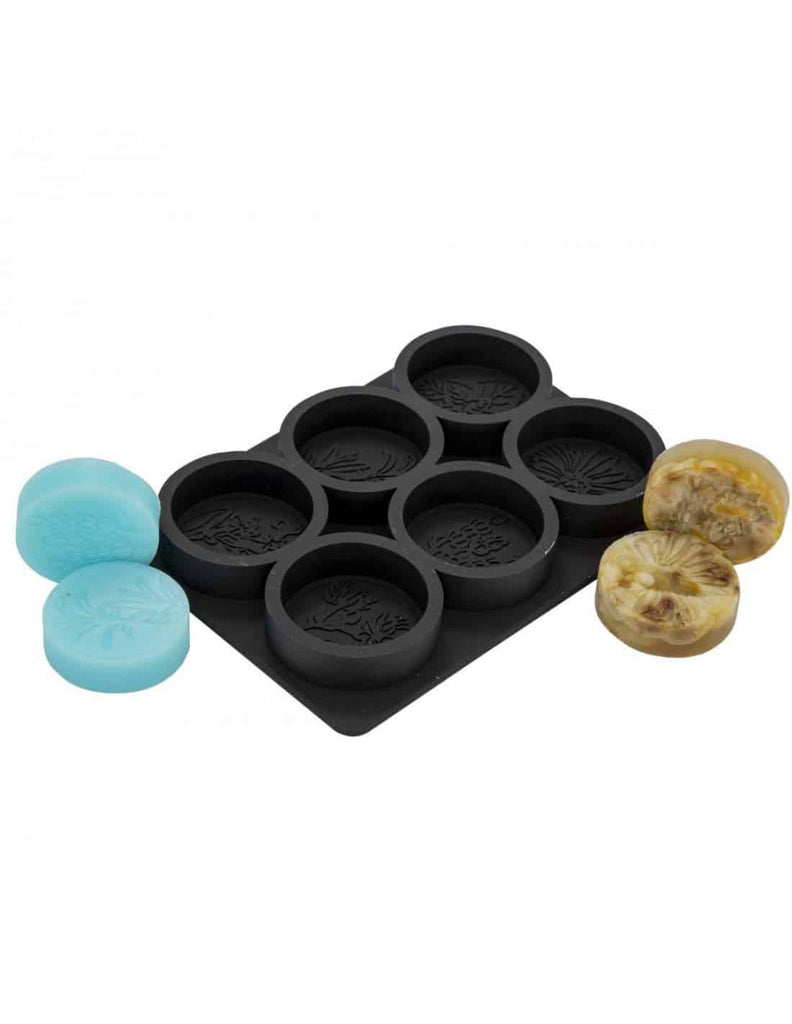 Soap Mould Flower
Natural bee products
The Honey Therapy and BEE and SOAP LYSON brands will allow you to move to the world of natural and bee products. Special forms are our latest offer. They allow you to create your own hand-made bee soaps using, among others. glycerin base, delicate cosmetic additives and floral, aromatic dried. The main feature of our molds is that you can use them many times. The final product can be developed in terms of color and its aroma. You can also use beeswax and honey to make soaps. These products contain vitamins, amino acids, esters and organic acids; they are therefore a rich nutrient material for human skin, effectively contributing to the reconstruction of the epidermis. The presented forms are dedicated to the whole family – in their preparation, we focused on the integration of people preparing the above soaps. One of the possibilities of spending free time together and creatively may be preparing soaps with children, relatives and friends.
Making bee soaps is fun for the whole family
It can be great fun for every age group, and also be a step towards creating and building pro-ecological attitudes among the young generation. The forms will allow for creative activities, stimulating creativity, while taking into account the educational nature of common integration for the youngest. As a result of these activities, we can obtain soaps made entirely by hand. Thanks to this, we know the ingredients that were used in the process of making soaps. We can also develop composition recipes. The most important, however, is the fact that we know exactly what we really using to clean our skin. The time we need to spend on producing the final product is about 15 to 20 minutes. You can successfully use aromatic spices in the preparation of soaps. The soaps produced in this way are extremely efficient, while not drying the skin – they leave it regenerated and moisturized. You can pack the resulting soaps in stylish parchment paper, available in our additional offer. It also includes creative hand-made sets supplemented with many additives that improve the production of soaps.
Innovative and imaginative gifts
The set, as well as separate forms, can become an amazing and attractive gift on many occasions. They can be given as, for example, a Christmas gift for loved ones. They also work well as gifts given during company and business meetings. The final destination for sets and forms will depend only on your needs. They fit perfectly with almost any event. Our product is an extraordinary, creative and innovative solution, available to everyone. Thanks to the forms, you can create products that care for your skin, stylish and effective products that are fully eye-catching and memorable. We encourage you to pay attention to the components that complement our molds. Thanks to them, you will get attractive composition possibilities, extending your adventure with bee products. Additions available in our offer include, among others. various types of glycerin bases, natural honey, wax, dried flowers and numerous dyes. The molds are made of soft pcv.
Additional purpose of forms:
Presented forms are also perfect for decorative elements made of other materials such as: ceramic gypsum, epoxy resin, soy wax, soap base, creative concrete, paraffin and palm wax. Thanks to our experience, you get the power of a flowery meadow and natural ingredients based on bee products. We have been relying on nature for many years because it knows perfectly well what we need. We share with you what is perfect. Therefore, we encourage you to use products from the Polish manufacturer. By trusting the Honey Therapy and BEE and SOAP LYSON brands, you trust nature.
Products' advantages:
– we can use forms many times
– you do not need to use additional specialized equipment to make soaps
– our offer includes unique patterns of forms
– they are light and easy to use (easy to remove soaps from the mold after finishing work)
– the material used to manufacture the mold is pliable and flexible
– molds are dishwasher safe
– can be used to make wax candles and decorative elements from other materials
The forms make it possible to make elements of materials such as:
– soy wax
– soap base
– creative concrete
– ceramic gypsum
– epoxy resin
– palm wax
– paraffin
SKU: FM013
---
Share this Product
---
More from this collection