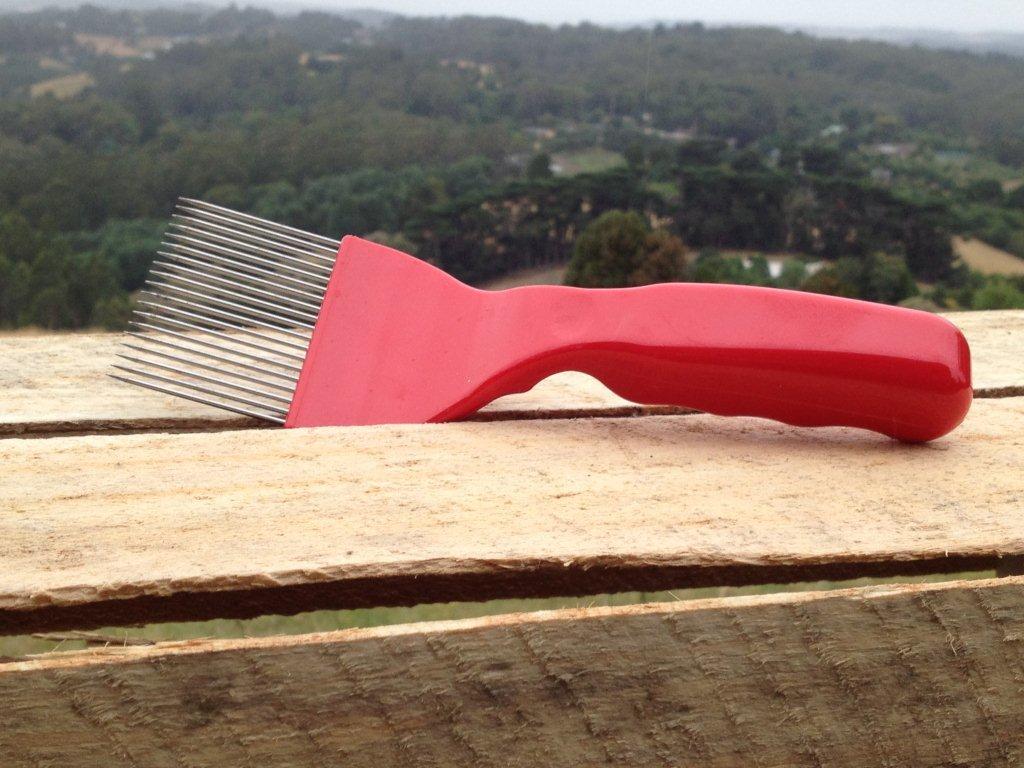 Comb Scratcher, Drone Uncapping Tool for Honey & Varroa Surveillance
Heavy duty comb scratcher for removing wax capping from honeycomb for easy release and honey extraction. Useful drone uncapping tool for Varroa Mite surveillance. Can be used to uncap worker broods if you don't have drone broods.
The bent steel prongs are used to gently lift the wax cappings off.
Colour is RED & Made in ITALY
---
Share this Product
---
More from this collection