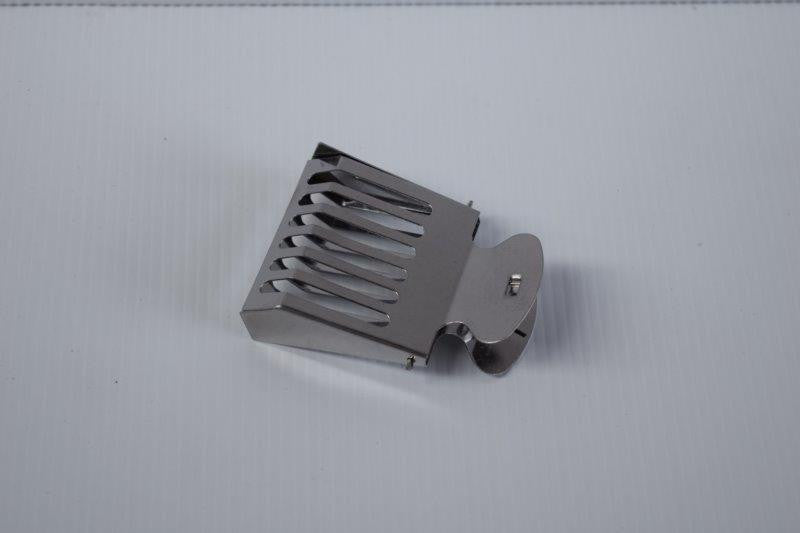 Queen Bee Safety Holder - Stainless Steel
Everyone needs one of these little devices. So handy when collecting swarms or just to be sure your queen is safe when you are doing hive inspections.  The holes are a queen excluder size which means the queen can comfortably be caged whilst the workers can still look after her.  
Many use this to anchor the collected swarm to the new hive when returning home to ensure they don't abscond, or even hang it between the frames to ensure she isn't damaged during transit.  
A simple tool which every beekeeper should keep in their kit.
---
Share this Product
---
More from this collection